This idea probably never came to your mind, but you can find great freeride in Slovakia. And this is how!
First, how to get to Jasná ski resort from Berlin.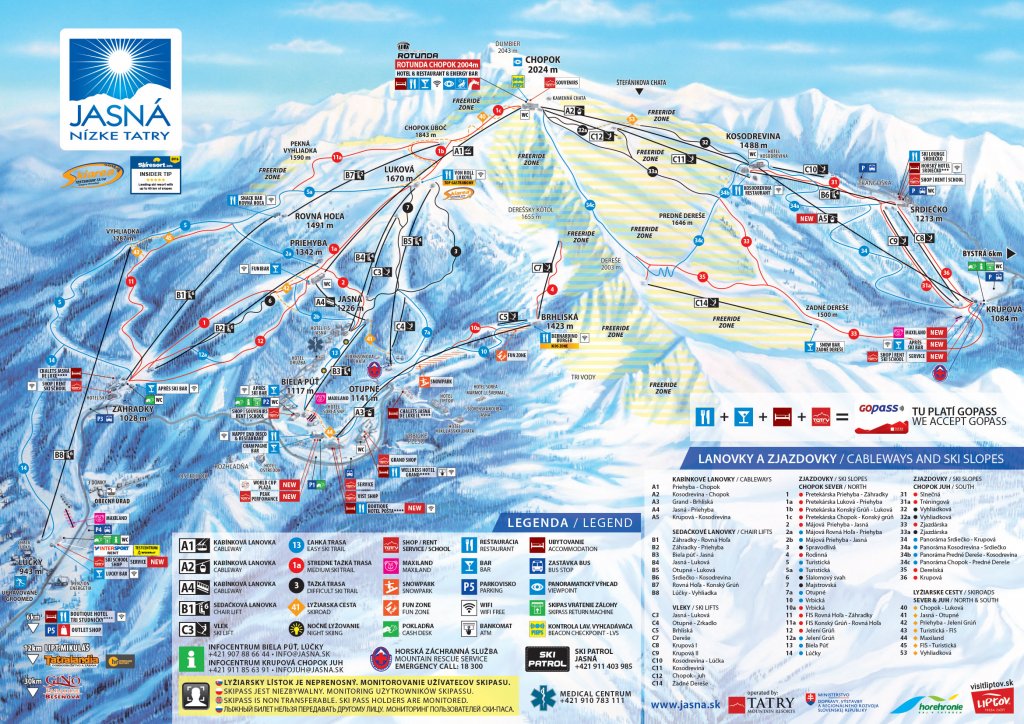 Jasná is located in Low Tatras mountains. There's also High Tatras range nearby, but it doesn't have much infrastructure.
When you're there, you want to go to the top station (Chopok, 2024m) and then walk along the ridge towards the Ďumbier peak, 2043m, or in the opposite direction, towards the Dereše peak, 2003m. You should pick a slope depending on snow conditions and your level: the northern side facing Liptovsky Mikulaš (left on the map) offers plenty of steep and narrow couloirs, and the southern side (right on the map) is for less technical and arguably more fun rides.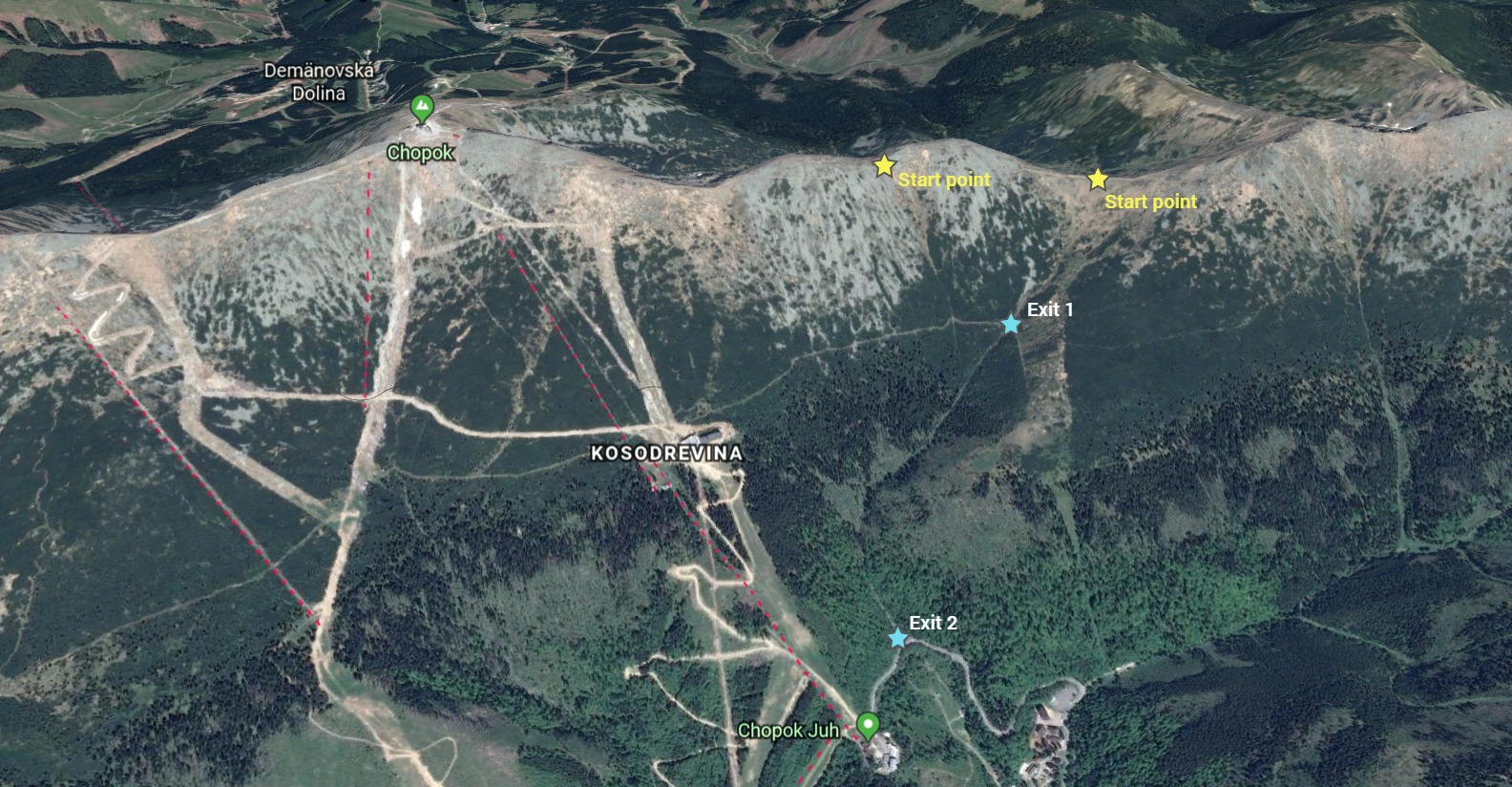 We've been there in the end of a very warm February, the snow wasn't fresh at all, but we still managed to find some fields of spring snow and leave our lines there. Our favorite ride starts beneath the Ďumbier peak and goes towards Kosodrevina through the field, then (optionally) young firs, and then with a long couloir almost to the Srdiečko station, so you get your 800m+ of descent easily.
Forest near Srdiečko might be challenging and not steep enough for boarders, so if you don't feel like walking through it, you can stop in the middle of the route and walk the path to Kosodrevina station instead.
P.S. As a bonus you'll probably meet lots of wild chamois on your way!