In fact, while planning the recent weekend trip to Austria, we intended to check the freeride routes in Stubai only. However, on Saturday morning our navigation style went especially fuzzy (I seem to trust Google too much), so after 1.5 hours of driving, we arrived at Sölden. How come, Google?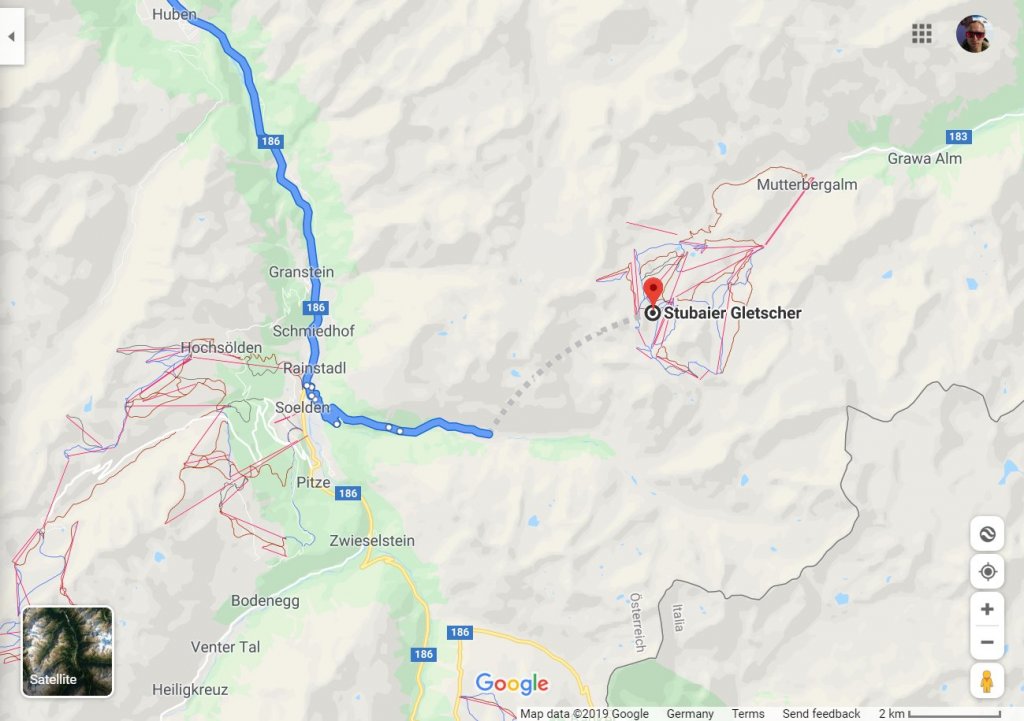 Well, both Sölden and Stubai have a lot of freeride lines available right from the ski lift, so in the end, we visited both and didn't miss any fun:
In Sölden, we recommend checking out the terrain along the 6-seater chair Langegg (both on the left and on the right).
In Stubai, they have several "official" freeride routes marked on this map (also available from the resort's website here):
We really liked the 3 routes starting from the top station of the Rotadl 8er chairlift.
Another cool route of notice, called The Wall, starts from the top of Fernau 6er lift. At first, it is all gently sloping fields, really easy to ride on a snowboard. The final part is pretty tough though, as you can see from this video:
If you're planning to go there, don't forget to check the snow report and avalanche situation! And have fun!