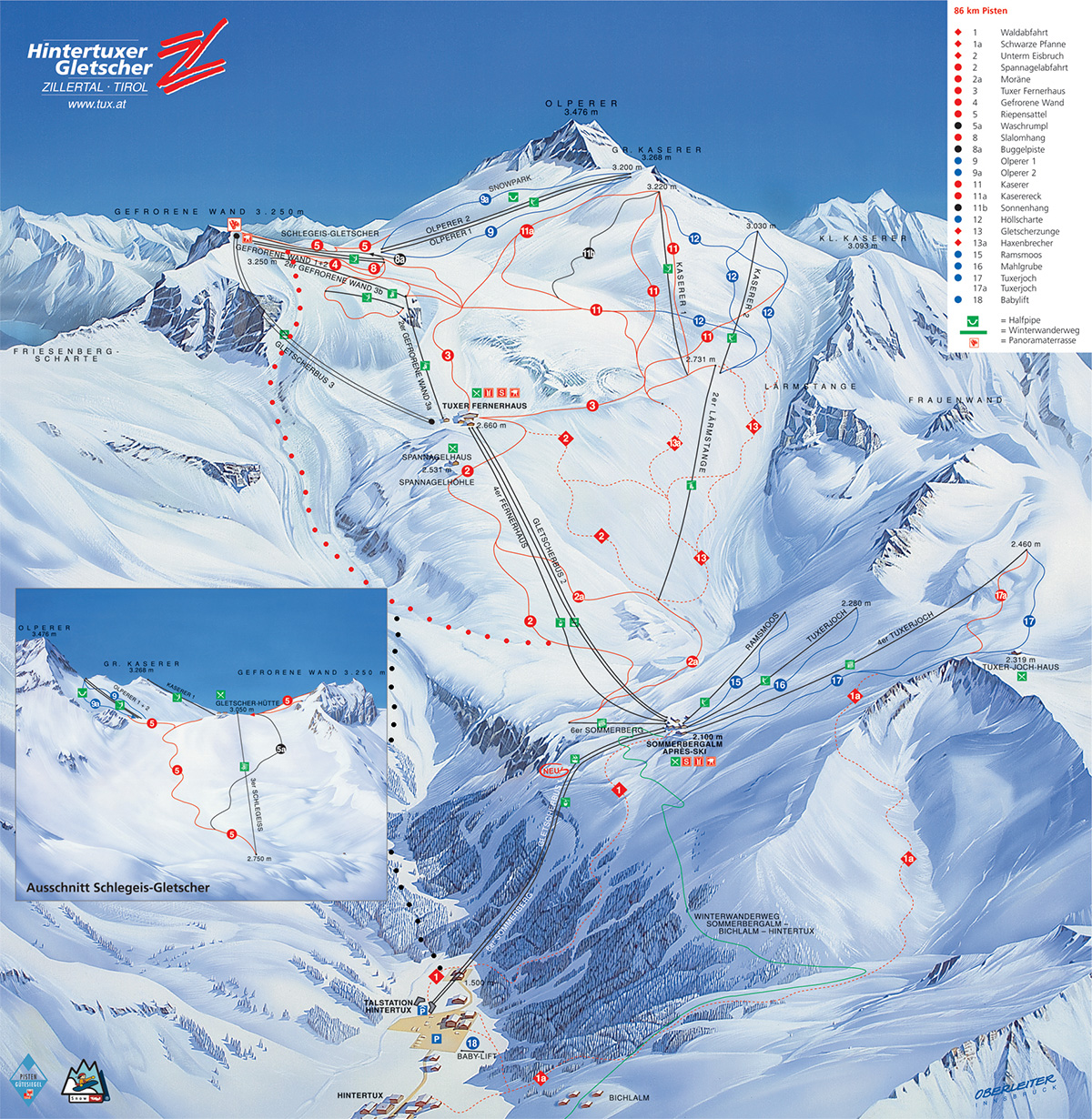 One of the best freeride routes on Hintertuxer Gletscher, starting at the Hintertux top station Gefrorene Wand, with a total descent of up to 1750m. Hintertux (Zillertal valley) is not the nearest place to go skiing from Berlin, but getting there via Munich or Innsbruck is quite convenient.
Description
Starting at the Hintertux top station Gefrorene Wand, take piste 4 and descend about 200m, then turn right, first crossing the old double chairlift Gefrorene Wand 3b and then the Gletscherbus 3 line. You may need to walk 50m here.
Keep traversing, and cross over the mini-ridge steeply descending into the wide valley. Now you can enjoy over 1 km of the 30-degree glacier terrain!
At the bottom of the valley gain speed and keep left to return to the slope leading to Sommerbergalm station.
Another option is to take to the right and continue to Talstation Hintertux. Follow the right bank of the creek and the marked summer route if you can find it. The ride through the forest is quite technical and not exactly snowboard-friendly but very fun.
Safety
Be aware of the avalanche conditions as well as crevasses on the glacier. If you decide to go to the valley, keep away from the gorge.
Getting there
Hintertux is located at the far end of Zillertal valley, which itself is one huge ski area with a single Superskipass.
Our preferred way of getting there — by train via Munich.
More offpiste routes nearby